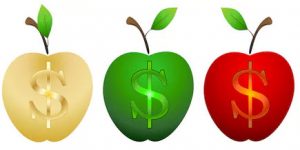 Donate a Buck to stomp out hunger.
ONE dollar? Really?
Yes, the strength of the Soup Kitchen is in the churches and groups who come to volunteer
every day of the year. And in the over 1,000 individuals who came to The Soup Kitchen to
volunteer. If every member of every group that comes into the Soup Kitchen gives only
one dollar, we will raise over $20,000.
We would love for you to join us, donate $1, and then share this campaign with your friends.
To use your phone to donate,    text: buckhunger    to 71777.   On the link you see there, you
you can also become a fundraiser and ask your friends to join you.  In just a few clicks you
can send out your invitations. PLEASE SHARE!
Click this link to donate online:  igfn.us/form/L2l4zw
Of course, you can donate through this web site or send in a check.
THANK YOU!