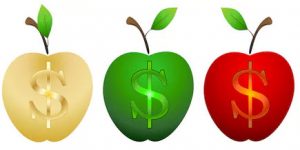 Hunger is  a real problem for 15% of Michigan residents. That number is much higher in Benton Harbor. The Soup Kitchen is the only food assistance available here every day of the year.
The strength of the Soup Kitchen is in the thousands of people who support it, both personally and through groups to which they belong.  If every supporter — volunteer, donor, church member, work-group member — donates one dollar, that would raise about $20,000. If every one of those people shares it with only one person who also donates, that $20,000 doubles.
As of the end of October, we are halfway through the campaign and we have collected about $2,000. Church donations are just now starting to come in.
Please donate your dollar and share this campaign. You can text "buckhunger" to 71777 to make your donation. From there you can also create a team and/or easily share the campaign with your friends.
We can help you spread the word by furnishing a speaker, posters, and suggestions for group presentations. Email  m@soupk.org   or call  269-925-8204.