URGENT message as of 11/16/2021: Soup Bowl 2022 is almost sold out right now, so please register ASAP. We will keep a waitlist in case of cancellations.
*FUN*50/50s*PRIZES*FOOD*
The 21st annual SoupBowl has been renamed the Gillespie SOUP BOWL in memory of former Board President Debbie Gillespie, who ran the soupbowl for many years.  The Gillespie Soup Bowl to benefit The Soup Kitchen will be held Sunday, March 27, 2022! Doors open at 12:00 noon and bowling starts at 1:00 PM at Striker's Bowl in St. Joe. 
Team cost is $100 per lane for 4 or 5 bowlers, which includes 3 games plus shoes. We provide the food, and you buy the beverages.

 To register on your phone, TEXT  soupbowl2022  to  41444  or  Online – igfn.us/form/Kx6rpA
Below are the 2019 Team Theme winners' pics. Will YOUR team win this year?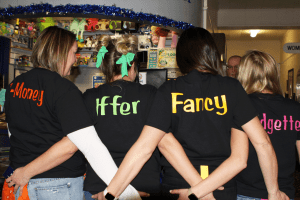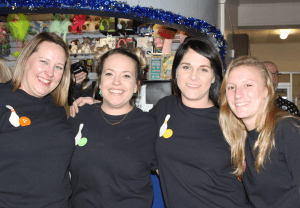 Or win the coveted Team Spirit Award like this team?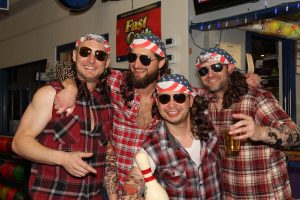 Questions?   Email m@soupk.org